Watch Our Video
Our 3-in-1 winter coat is our warmest winter coat. Watch our video and learn more about it! See how it's loaded with features to keep you warm and dry outdoors. The video will help you learn about everything our winter coat has to offer. Check it out!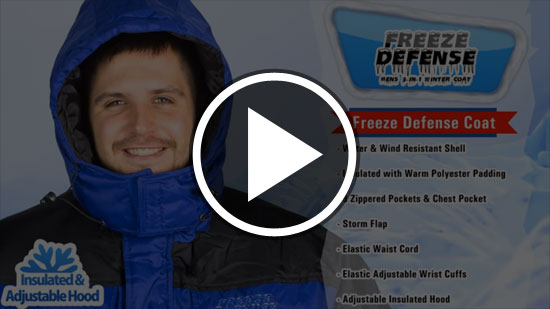 A Size for Every Man
We received so much positive feedback from our 2015 launch, that we've used our customer feedback to improve. Our flagship product, the Freeze Defense Men's 3-in-1 Winter Coat with Matching Vest is now available in Blue, Gray, and Red. We also increased our size range to Small through 6-XL. Plus sizes are available on all of our jackets that we offer.