Freeze Defense 3-in-1 Workwear Jacket
Watch Our Video
Our video explains everything you need to know about our men's 3-in-1 workwear jacket. Keep warm and dry when working outdoors in the cold and elements. Freeze Defense has so many features that get the job done in the winter. Watch our video now!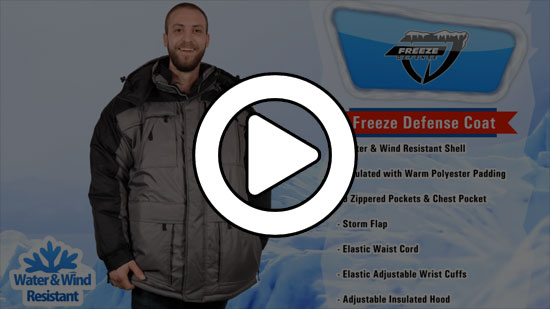 A 3-in-1 Work Jacket In Your Size
Working outside in the winter can be tough. Not only is it cold, but there can be rain, snow, sleet, etc. It's time to be warm on that job site. Freeze Defense is ready to go to battle and keep you warm and dry while you get your job done. Freeze Defense is a fully loaded winter work jacket with matching insulated vest. Available in Small through 6-XL and in the colors blue, gray, and red.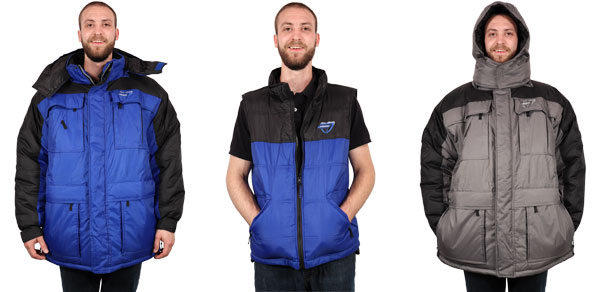 Available in Blue, Gray, & Red
Sizes Small through 6-XL
Starting at $118.99
Freeze Defense Coat: Feature Overview
Freeze Defense is fully loaded with features that are useful no matter what you do outdoors. The coat is ready to protect you in the winter.
Hover or click on the orange stars to learn more about each feature of the coat.
A 3-in-1 Work Jacket For All Seasons
Our Men's 3-in-1 Work Jacket with matching vest is not only for winter. Use the vest or jacket when the weather isn't as cold. Wear the vest in the spring and fall. Then, when the cold winter weather arrives, zip the vest into the coat and you have a super-warm winter coat that's ready to defend you. Freeze Defense is your all-season outerwear solution.
Buy a Freeze Defense Work Jacket