Freeze Defense 3-in-1 Ski & Snowboard Jacket
Watch Our Video
Check out our video and see how this Men's 3-in-1 Ski & Snowboard Jacket with Matching Vest is loaded with features to keep you warm and dry on the slopes. Learn about everything our Freeze Defense ski & snowboard jacket has to offer. Watch now!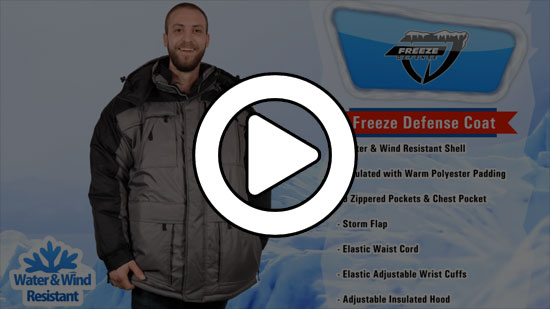 A 3-in-1 Ski & Snowboard Jacket In Your Size
Like going skiing? Or snowboarding? No matter if you're on the slopes or hanging out at the lodge, Freeze Defense will keep you warm and protected while you're out having fun. Wear both layers together for ultimate cold weather protection, then sport the vest at the lodge. The Freeze Defense 3-in-1 Ski & Snowboard Jacket is available in sizes Small through 6-XL and in the colors blue, gray, and red.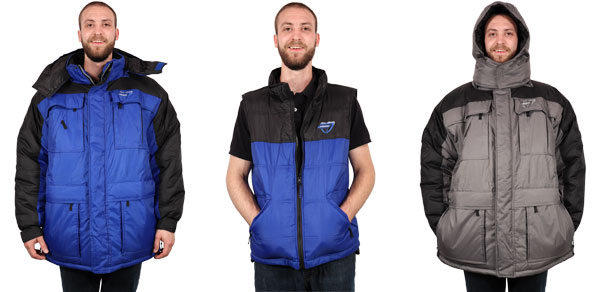 Available in Blue, Gray, & Red
Sizes Small through 6-XL
Starting at $118.99
Freeze Defense Coat: Feature Overview
Freeze Defense is fully loaded with features that are useful no matter what you do outdoors. The coat is ready to protect you in the winter.
Hover or click on the orange stars to learn more about each feature of the coat.
An All-Season 3-in-1 Ski & Snowboard Jacket & Matching Vest
Wear your Freeze Defense Men's 3-in-1 Ski & Snowboard jacket with matching vest not only on the slopes, but everywhere you go. Our 3-in-1 ski & snowboard jacket is versatile and can be worn in many ways. On cooler days, wear the jacket or vest on its own. Then, when winter throws it's worst weather your way, zip the vest into the jacket, and you have a warm 3-in-1 ski & snowboard jacket to protect you outside.
Buy a Freeze Defense Ski & Snowboard Jacket