About Freeze Defense
Freeze Defense is a small business based out of New Jersey. Led by Chris Basista, an entrepreneur from New Jersey.
Being warm in the winter should not be a premium to anyone. Freeze Defense was designed with the budget-conscious consumer in mind, offering a versatile, all-in-one winter coat solution, that is functional and light on your wallet.
A small business with a purpose -- to create affordable outerwear that will keep you warm, for anyone who is outside during the winter.
From the Small Business Owner
I am an avid lover of winter and enjoy being outdoors in the snow, whether it be on a winter hike or other outdoor activity. I like wearing winter coats that keep the person warm enough when it is cold outside.
The idea for creating the "Freeze Defense" brand, which first started with our 3in1 winter coat and vest system started back in January of 2013. I wanted a versatile winter coat. I was tired of going on winter hikes and doing outdoor activities in the winter with coats that were just inadequate and not warm enough for the task at hand. I wanted a 3-in-1 coat system, where it can be very warm in the coldest weather, and also be a transition piece of outerwear for spring and cooler days. (Which is what the vest is for.)
Another aspect of "Freeze Defense" is its affordability. Many times, I hear of people passing on buying themselves a winter coat because they simply can't afford the warmth offered by the "big brands" that charge upwards of $200 or more for a winter coat. (Which newer reviews of such coats show that these "big brands" now cut corners to maximize profits while still charging a hefty price tag!) Winter outerwear should be readily available to anyone who needs a coat. It shouldn't come at an astronomical cost. Freeze Defense was created keeping the budget-conscious consumer in mind without using cheap materials or cutting corners in insulation. I want everyone to be able to purchase this coat and vest system if they need a winter coat.
Whether you spend time outside simply shoveling snow, going to work, or simple everyday activities, Freeze Defense will be your primary winter coat. And, if you're an avid outdoors person, such as someone who likes to go on winter hikes, snowboarding, snow tubing, skiing, ice fishing, etc., Freeze Defense has you covered too. I want Freeze Defense to be a winter coat that everyone can use no matter what they are doing outside in the winter time.
Freeze Defense is not a big corporation. Freeze Defense is a small business. When you choose Freeze Defense, you're not only getting a winter coat system that is functional, but you are supporting small business. I welcome any and all comments, suggestions, and feedback so that Freeze Defense can incorporate YOUR feedback into future products. Unlike the big guys, being a small business enables me to listen to our customers. And it enables me to act on the feedback as this brand is for you.
The Freeze Defense 3in1 winter coat system was just the beginning. We now have a Men's Quilted Fleece Jacket, and are working on two other styles that will debut in 2022. As time goes on, I plan to grow the brand into other forms of winter outerwear too. My end goal is to enable Freeze Defense to become a winter apparel brand covering all bases of winter-related clothing.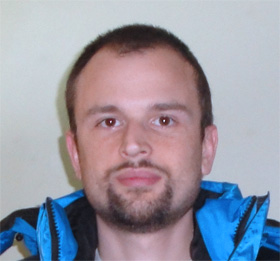 Chris Basista
CEO & Owner