Freeze Defense Winter Parka
Watch Our Video
Watch our video and see how the Freeze Defense Men's 3-in-1 Winter Parka is loaded with features to keep you warm and dry outdoors. The video will help you learn about everything our winter parka has to offer. Check it out!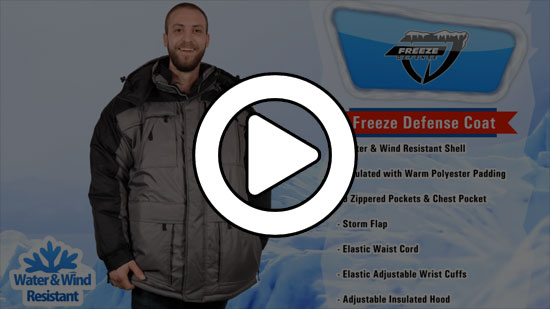 A Parka In Your Size
Freeze Defense's 3-in-1 Parka with matching vest is ready to keep you warm in the cold. We have your size covered. Our parkas are available in size Small through 6-XL. And we have them available in blue/black, gray/black, and red/black.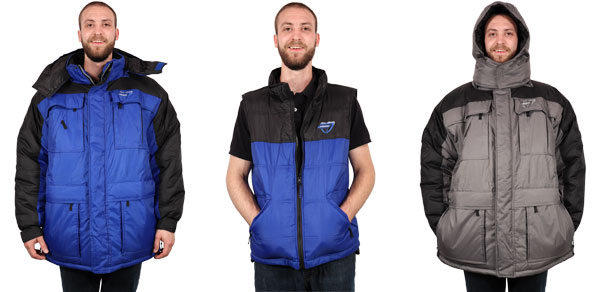 Available in Blue, Gray, & Red
Sizes Small through 6-XL
Starting at $118.99
Freeze Defense Coat: Feature Overview
Freeze Defense is fully loaded with features that are useful no matter what you do outdoors. The coat is ready to protect you in the winter.
Hover or click on the orange stars to learn more about each feature of the coat.
An All-Season Parka & Matching Vest
Make our 3-in-1 men's parka your all-season outerwear solution. You can wear the vest together with the parka, or separately on its own. Configure the parka for the weather you'll be experiencing. It's time to be warm outdoors wearing your new Freeze Defense Men's 3-in-1 winter parka.
Buy a Freeze Defense Parka