It was refreshing to hear such good comments from our fans.
We've received our final coat samples right after Christmas. Everything is good to go, and they're in production as we speak. We are still being told that the factory will have our shipment finalized by the middle to end of January and we couldn't be more excited!
While we did miss out on this season, we're going to be full throttle come summer 2015. But, once we do have our shipment, we'll immediately begin accepting orders...even though winter would be almost over.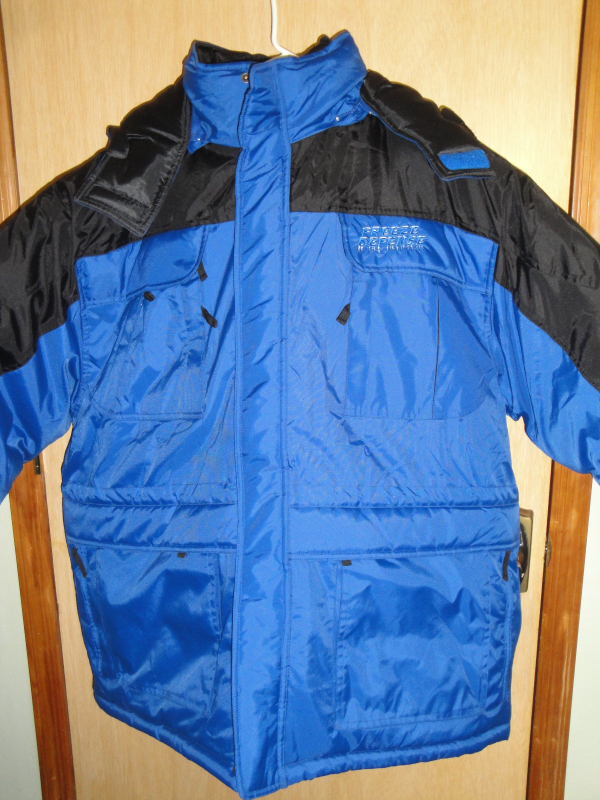 Front of the Freeze Defense Coat
This is the front of the Freeze Defense coat. Loaded with tons of zippered pockets for your items, a removable hood that is fully adjustable, and water-resistant shell. Fully insulated to battle the cold weather that nature throws your way.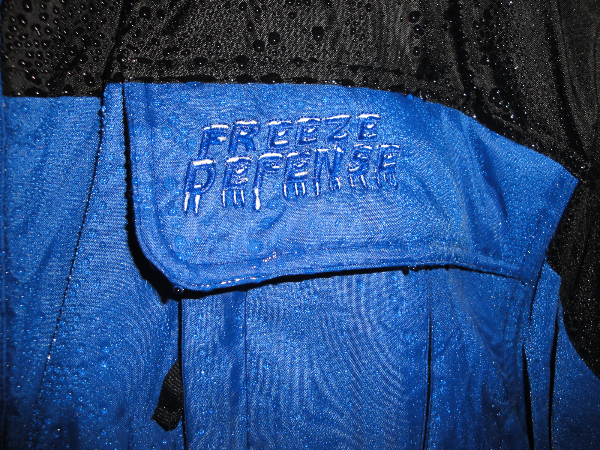 Coat & Vest: Water Resistant
Both the shell of the coat and the shell of the vest are water resistant. When water or precipitation hits the shell, it beads up and rolls off so you are kept dry.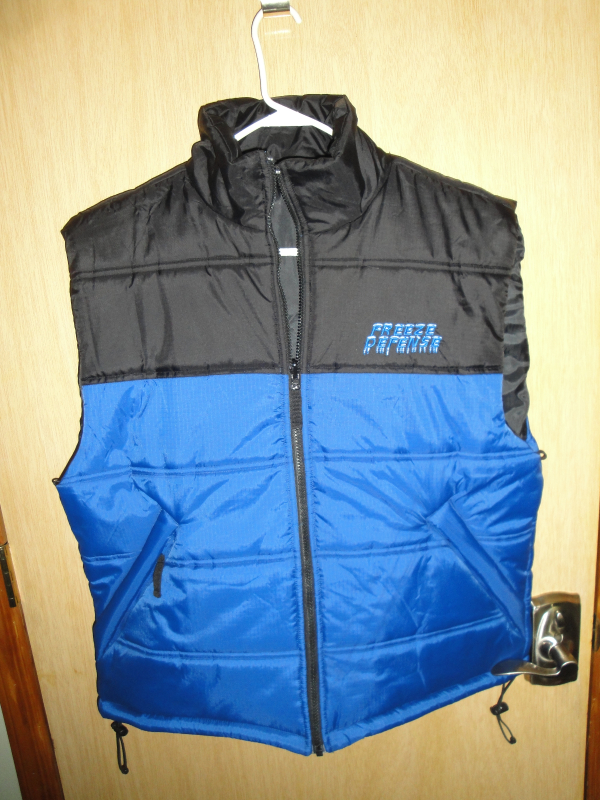 Freeze Defense Vest
The vest of Freeze Defense can be worn on its own (as seen here) or zip it into the Freeze Defense coat so you have two layers of warmth and protection when you need it. Designed to keep you warm.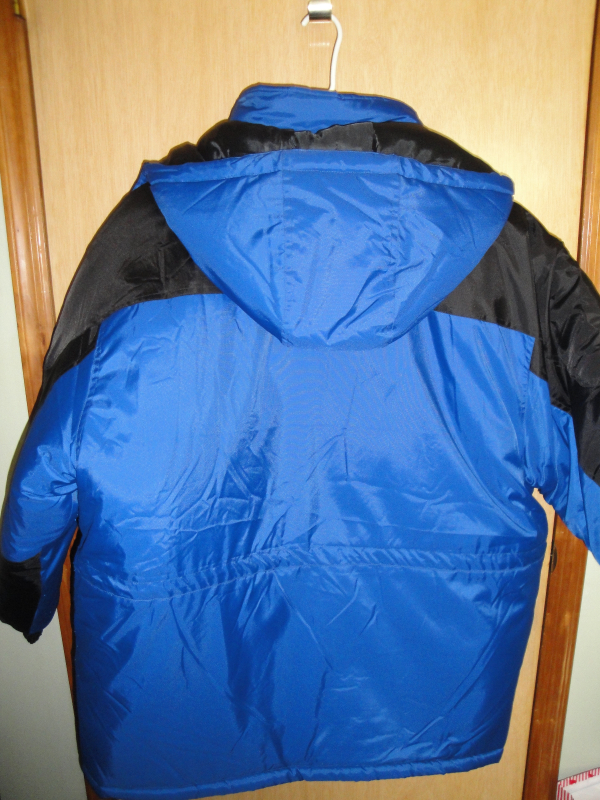 Back of Freeze Defense Coat
This is the back of the Freeze Defense coat, showing the hood. Freeze Defense is ready to protect you from winter weather by keeping you warm & dry when outdoors. We've tested it during the cold snaps during the past two weeks -- never felt cold while wearing it! It's truly an all-in-one winter outerwear solution.